Before you can apply for a grant from The Aaron Copland Fund for Music, you must first register for an account on our site and be approved. Registering for an account is a two-step process.
Step 1: Register for an account
Visit the registration page and enter your organization name and e-mail address.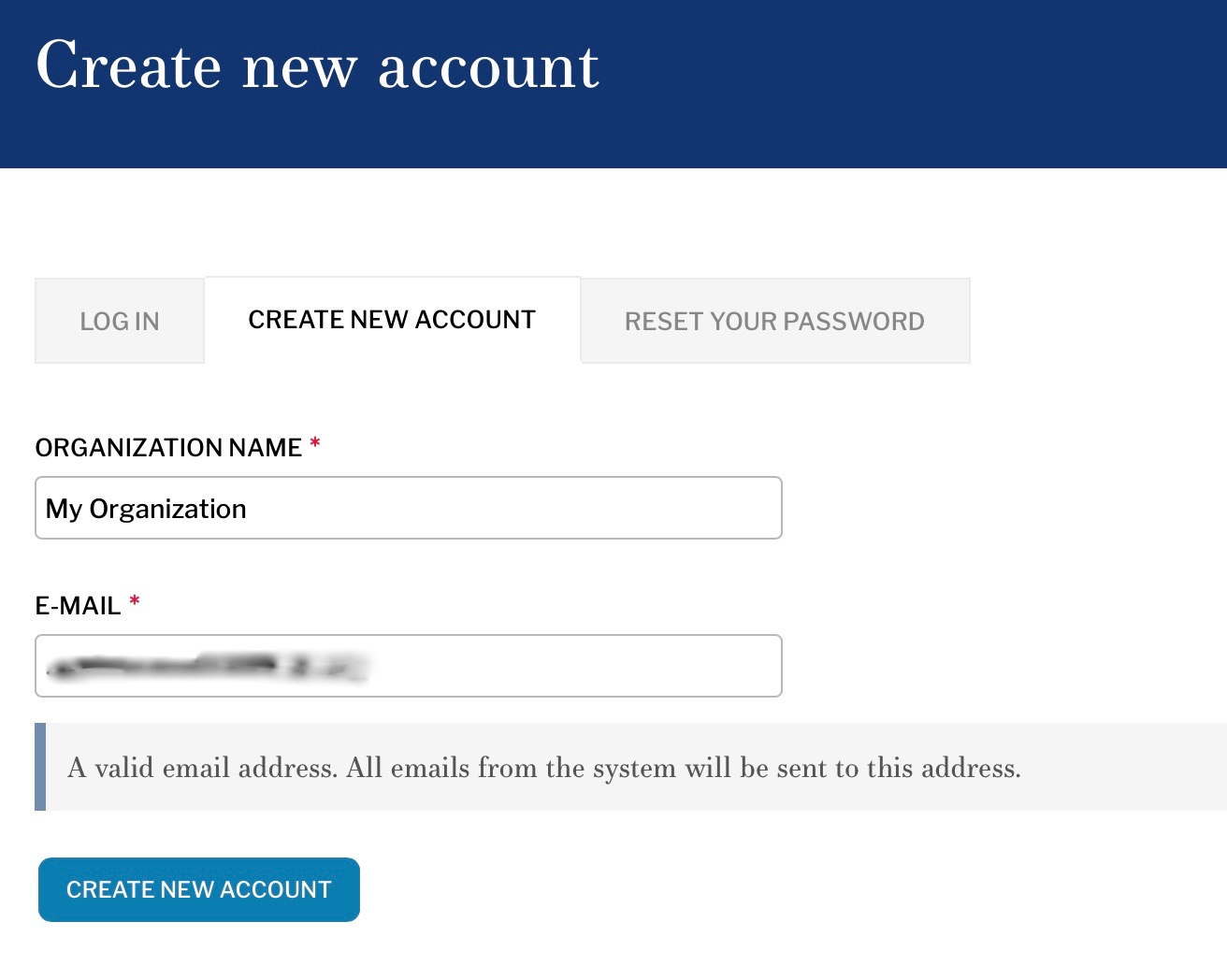 Click Create New Account.
You will receive a welcome message at the e-mail address you provided. The e-mail will contain a one-time login link: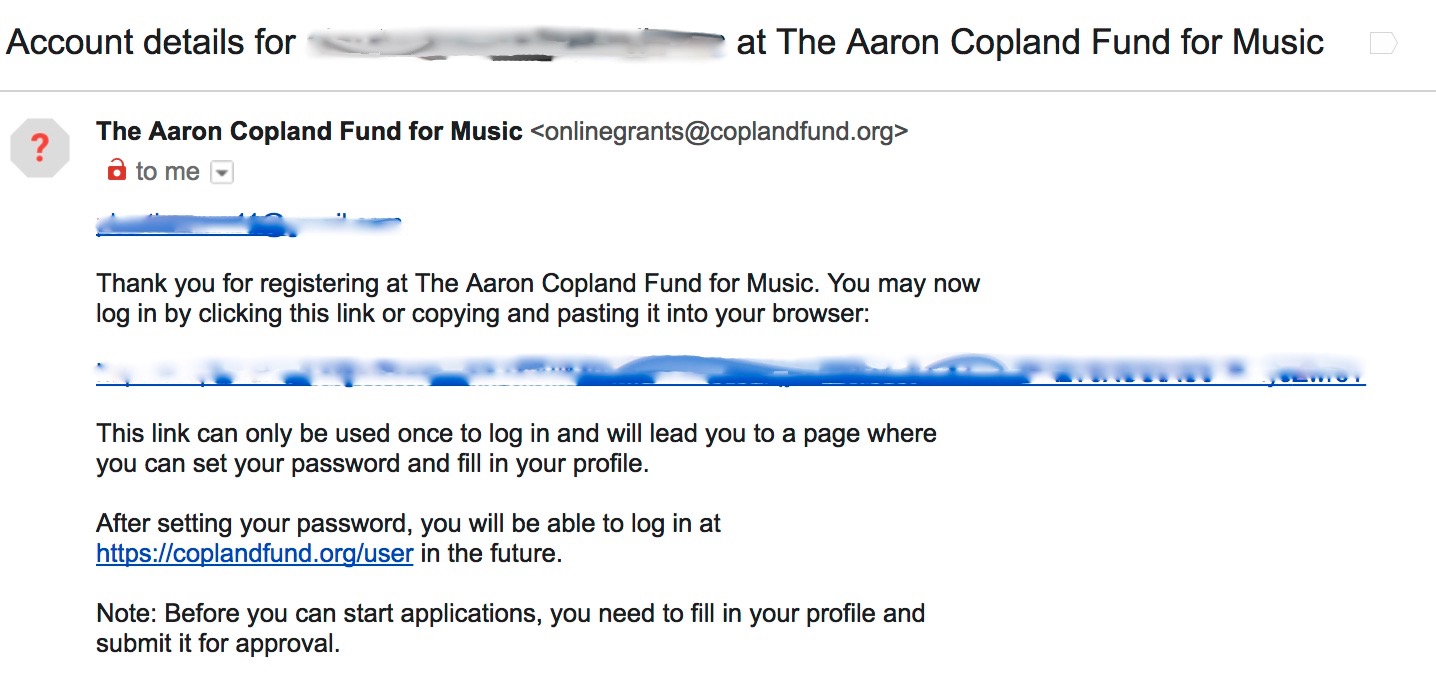 Click on the link in the e-mail to login to your account, and then click the Log in button that appears: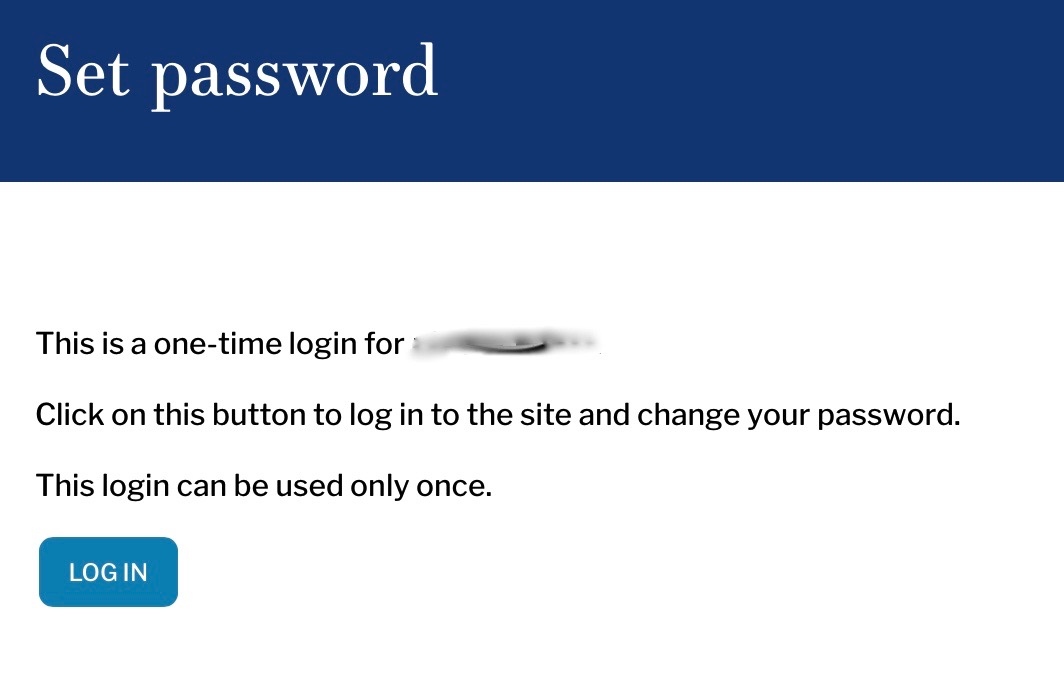 Step 2: Complete your profile and request approval
Complete all required fields in your organizational profile. Required fields are marked with a red star.
If you are not ready to request approval you may click "Save" to save your incomplete profile.
Once you are ready to request approval, click Request Approval at the bottom of the form.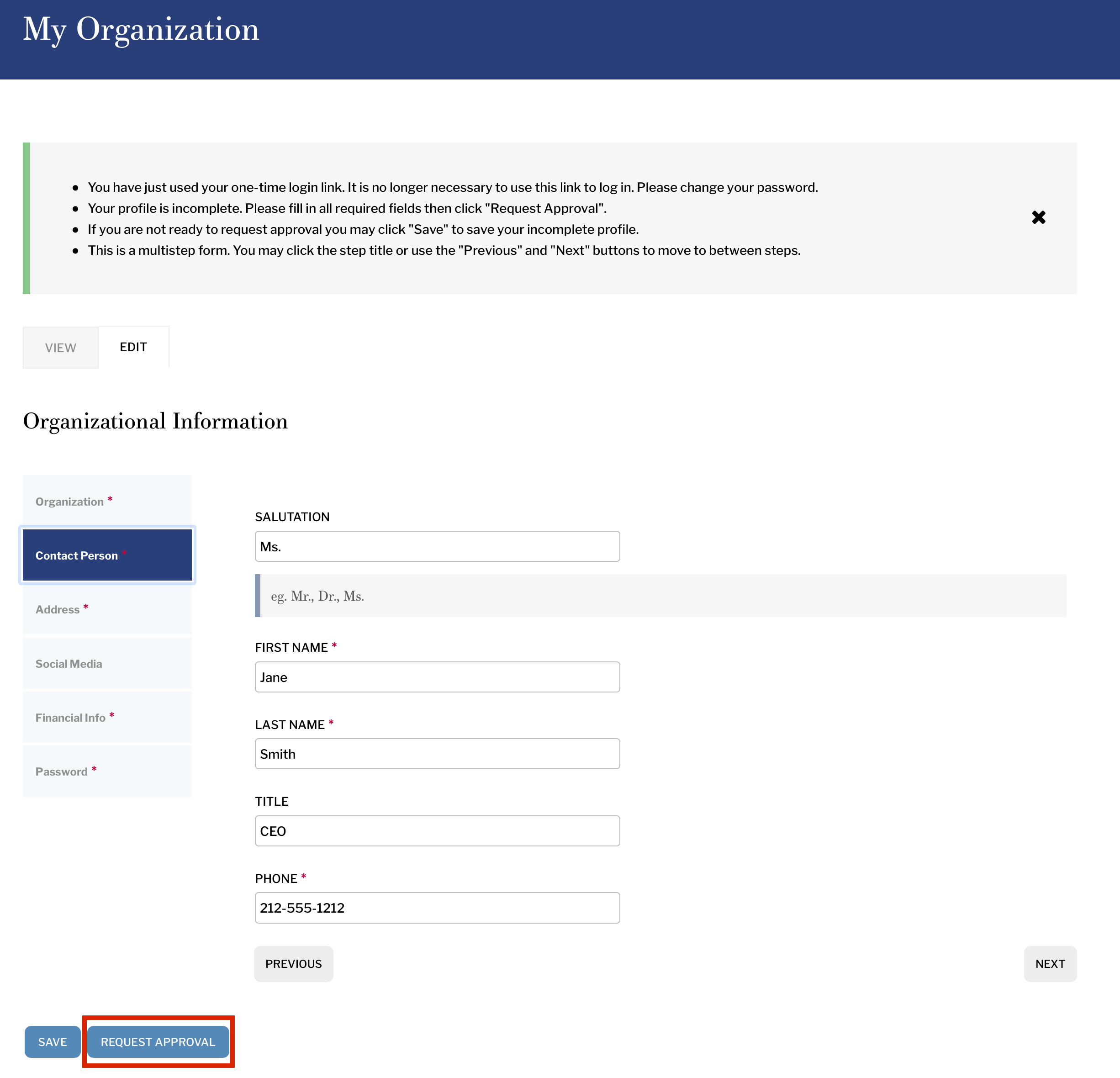 You will receive a confirmation e-mail that your request for approval has been submitted.

Once your account has been reviewed by our staff, it will either be approved or you may be contacted with some follow-up questions to ensure that your organization is a good fit with the Fund's programs.
If your account is approved, you will receive another e-mail indicating that your account is approved and that you may begin applying to grant programs.